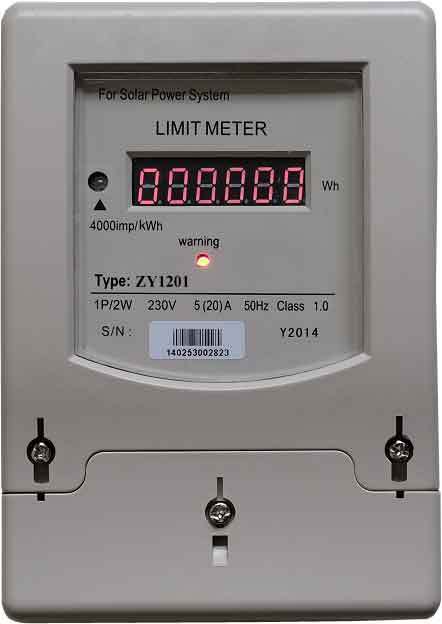 Wholesale Energy Limiter for Solar, Wind or Hybrid Power
Description
This is a single-phase two-wire electronic active Energy Limiting Meter, front board, wall mounting, with build-in Energy Limiter inside. It can set the daily maximum load limit.
Besides Energy Limiting function, other common functions of this Energy Limiting Meter (eg: measuring accuracy) completely accord with relevant technical requirements of class 1 single phase active energy meter, stipulated in international standard IEC 62053-21.
There are 50Hz or 60Hz 2 type meters available which can accurately and directly measure 50Hz or 60Hz active energy consumption from single phase AC electricity net.
It can be installed to use indoor.
This Energy Limiting Meter is ideal in SOLAR, WIND or HYBRID POWER etc some new power plants.
It's suitable for applications where the amount of energy is limited or rationed per day.
It's useful for tenants, rugged or remote villages, isolated islands.
It also can be equipped for requiring subsidized billing.
The simplest Energy Limiting Meter is a unique new energy meter that limits energy consumed per day to prevent energy over use.
The built-in MCU handles all metering and control function.
This Energy Limiting Meter is equipped with a real time clock and a load relay.
This Energy Limiting Meter also has warning LED indicator to show the status of load relay.
And it is equipped with Overload Current Protection to make it more safer.
Each Energy Limiting Meter can set the starting time (eg: 6:00pm) everyday when the new allocation will begin. As soon as the designated time (6:00pm) is reached, the new allocation will take effect.
Each Energy Limiting Meter can set daily limit of energy consumed.
When the daily limit is reached, the meter will automatically cut off the load power, until the next day, a new kWh allocation is provided and take effect when the designated starting time (6:00pm) is reached.
It runs in circle this way.
▲ Daily Energy Limit
▲ Overload Current Protection
▲ Load Relay Warning LED Indicator
▲ 6-digits LED display
▲ Hand Held Unit or Programm in computer setup
▲ Build-in Real Time Clock
▲ Build-in MCU, Standalone Operation
▲ Accuracy Class 1.0
▲ Front Board/Wall Mounting
▲ Wide Rage Current Measurement
▲ Easy Installation & Easy Setup
▲ Light Weight & Good Reliability
(1). Overload Protection :
Usually the maximum current for the Energy Limiting Meter is 10A only.
When the current reach 20A, the meter will turn off in 30 seconds;
When the current reach 30A, the meter will turn off in 15 seconds;
When the current reach 40A, the meter will turn off in 5 seconds.
If the meter overload, LED is blinking "P_OV".
(2). Restore:
The Energy Limiting Meter will restore after 30 seconds for over-load off. If over-load is still there, it
will perform the over-load protection process.
After 10 attempts, it will stop the restore operation.
At this time, the users have to restore it manually.
Buzzer will beep when alarm energy ( Watthour ) is reached, beep 1 second, after 4 seconds beep 1 second again, in 5 seconds cycle, till the limit is used up.
The Energy Limiting Meter can be set/controlled by
★ Hand Held Unit
★ Programm in computer.
Hand Held Unit is use for setting the meter parameters, such as Daily Limit, Alarm Energy, Time, Date, Power On ( Relay ) etc. It can connect with Energy Limiting Meter directly by RJ11 port.
The basic functions as:
15 keys & 16 x 2 LCD display
No battery required (RJ11 powered)
Build-in real time clock and calendar
Set Starting Time
Set Daily Usage Limited kWh ( Energy )
Set Daily Usage Limited kW ( Active Power )
Set Power on ( Load Relay restore )
Set Daily Maximum Power Limit ( Overload )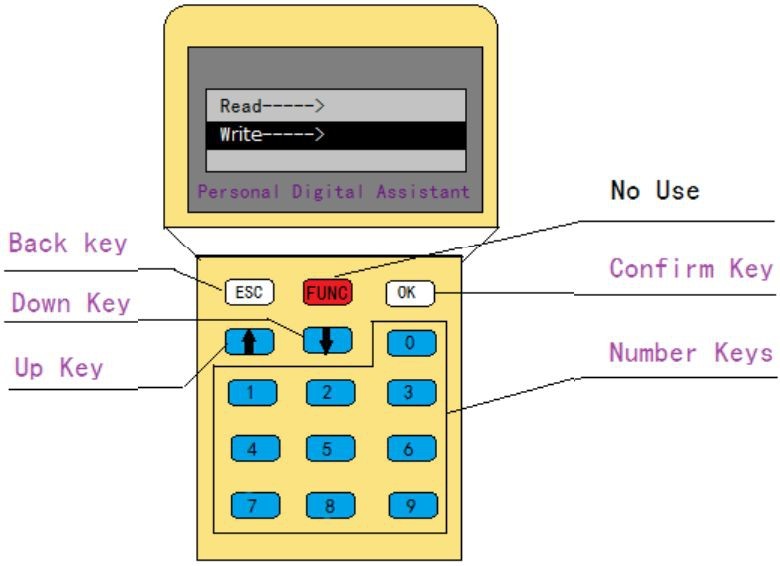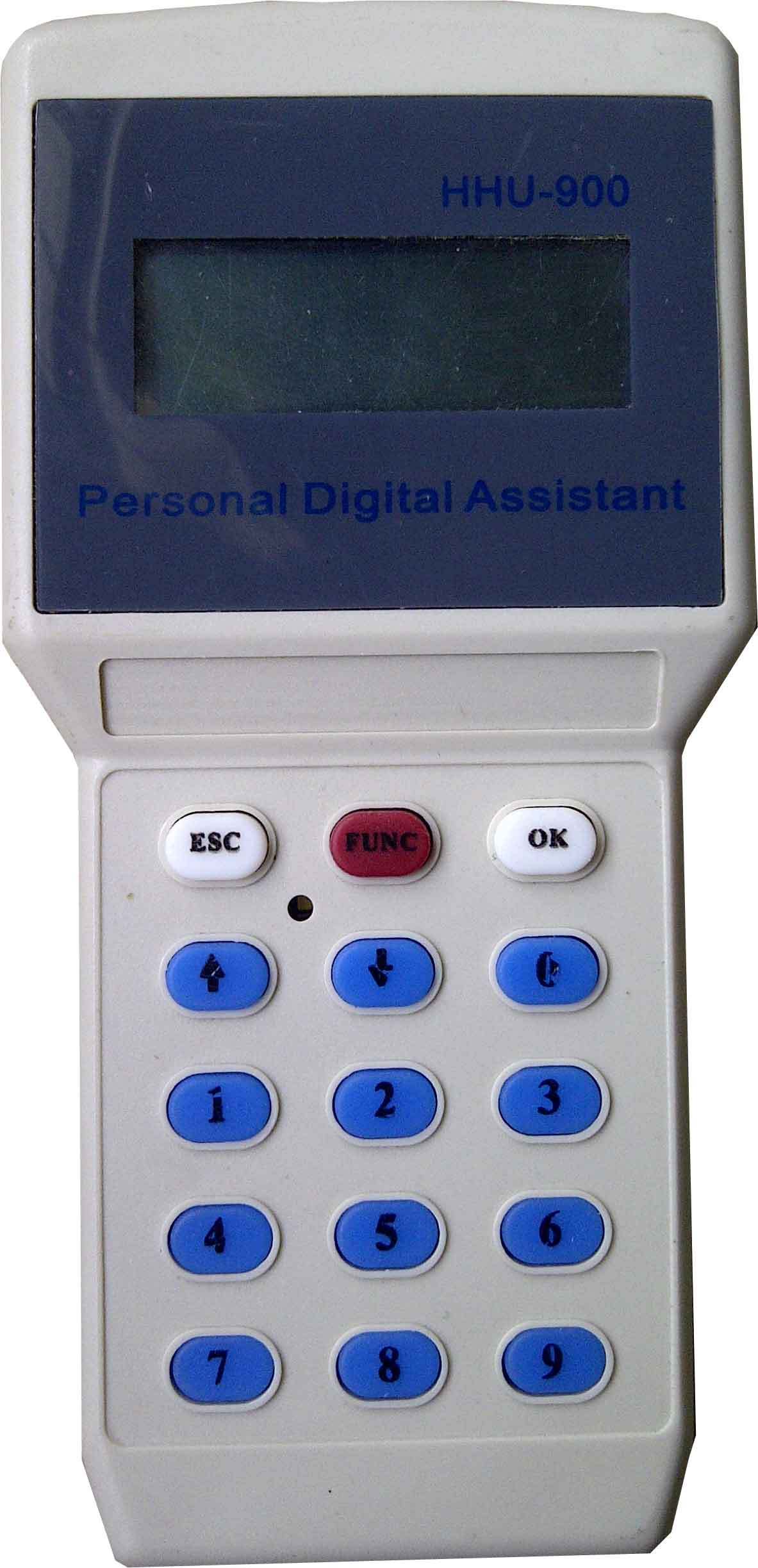 | | | | |
| --- | --- | --- | --- |
| | Rate Voltage ( V ) | Rate Current ( Ib/Imax ) A | Operating Current Range(A) |
| Meter | 220 ~ 240 | 5 ( 20 ) A | 0.04% Ib ~ Imax |
| HHU | RJ11 Power | PLC DC-Com | Data A+, B- ( 2-wire ) |
| | |
| --- | --- |
| Connecting Mode | Direct Connections |
| Accuracy Class | Class 1.0 |
| Reference Voltage (Un) | 220 ~ 240 V AC |
| Network | 1 phase 2 wire |
| Operating Voltage | 187 ~ 288 VAC |
| AC Voltage withstand | 2 KV for 1 minute |
| Impulse Voltage | 6kV-1.2/50μS waveform |
| Rate Current (Ib) | 5 A direct connection |
| Maximum Rates Current (Imax) | 20A & 40A direct connection |
| Operating Current Range | 0.4%Ib ~ Imax |
| Operating Frequency Range | 50 Hz ± 10% |
| Internal Power Consumption | <3W/5VA |
| Operating Humidity Range | <95% |
| Storage Humidity Range | <75% |
| Operating Temperature Range | -20℃ ~ + 55℃ |
| Storage Temperature Range | -30℃ ~ + 65℃ |
| Meter Constant | 4000 imp/kWh |
| Display | 6-Digits Register, LED Display (L) |
| Reference Standard | IEC62053-21 |
| Overall Dimensions (W x H x D) | W: 177 mm x H: 116 mm x D: 66 mm |
Overall Dimension Installation